Contact information, pricing and orders
You can find the
request and order form
at the bottom of this page or email us at .
Format and Quality
The pictures on the site are in a resized format, jpg 6 and have a watermark to protect them. Of course the hi-res originals which are on sale are of much higher quality jpg 12/12 and 300 dpi, full size and have no watermark.

All ordered pictures will be delivered in high resolution format for use in magazines, newspapers, presentations and websites.

Image Code*

Approx. Pixel Dimensions**

Approx. minimum Print Dimensions
at high quality 300 dpi **

S and X

3400 x 2300

29 x 19 cm or 11.5 " x 7.5 "

D

DKR

2272 x 1704

19 x 14 cm or 7" x 5"

3456 x 2304

29 x 19 cm or 11.5" x 7.5"
*Image codes are visible in the Index page of every country.
** Some images have higher pixel and print dimensions than these. If you want to publish the images in a larger format, please email us with the exact codes of the images you are interested in and we will let you know what their maximum size is.


Pricing
Price per high resolution photo (digital file in .jpg or .tiff) of the above specifications is starting at 25 euro depending on the use (please send us the image codes for a quote).
Please contact us for the price and license for publication in books worldwide and all languages.
If you order more than 10 photos, you can get a reduction on the total price, please feel free to contact us at .


Ordering procedure
Once an agreement has been made, you will be able to download the full size pictures in high resolution from this website within one hour. Please note that we are working during Western European office hours.

The picture(s) can also be send to you on CD (for an extra 15 euro or 20 US$ for handling and worldwide postage).
Images can also be put on an FTP site of your your specifications.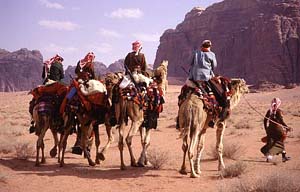 Methods of Payment
Payment can be done in the following ways :
Direct bank deposit : Please contact us at for our Belgian bank account details, or fill in the form below. Bank wire transfer costs are to be covered by the buyer (within the EU bank transfers are normally free of costs).
Credit cards : You can pay with Visa, Master Card, Discover or American Express through PayPal. Membership of Paypal is not required. Contact us at or fill in the form below and then I will email you a request to pay via credit card, immediately after payment you will be able to download the high resolution picture.
Cheques : Are accepted as method of payment, but an additional 20 euro (25 US$) per cheque will be added to the total bill to cover the costs of cashing international cheques.
Licence
Please note that the use of the images is restricted by a licence agreement. Please email us at for all specific requests for exceptions on the licence or fill in the form below. All requests are normally answered within 12 hours.

Publications
Click here to have a look at some recent publications of the photos.
Contact and Orders
You can contact and order us by mail, phone or post; or fill in the form below. I you would like to order without using the request form, please provide us the picture codes, your full address details, the use of the image and the method of payment.

Hans Rossel

9000 Gent
Belgium
Mob. +32472793216
(Please do NOT use this phone number for inquiries about visa from Africa to Russia, I am NO travel agency and have no more information than on display on this website.)


Skype me